Testimonials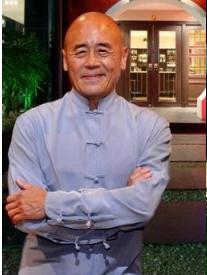 Ken Hom
Here's what our clients are saying...
"I want you to know what a great job you are doing..... Your professionalism is very much appreciated." -Ken Hom, OBE www.kenhom.com
"I thought last night went extremely well not least thanks to your great organisation and guidance. Both food and service were the best I have seen at Time & Space. If I ever need a PR person, you will be at the top of my list!"
-Anton Edelmann, as chef consultant for Time & Space at the Royal Institution, www.antonrestaurant.co.uk"With Luisa and I-Mage PR's knowledge, professionalism and help she was able to guide me and direct me on a path which gave me the confidence to enter and win at the Pub Chef of the Year Awards three years running. I-Mage PR was the major factor in my success over the last 9 years and has helped me develop a brand which has led onto me releasing my first cookbook, setting up my own company and opening a whole variety of doors which would have never opened without her. Luisa is a great mentor and I look forward to many more successful years with I-Mage PR." -Justin Brown
www.justinbrownchef.com
"It is always a pleasure working with you. We are going on tour next week to identify other (pub) opportunities. thank you for your insight into the market - very useful."
-Gabrielle Grazebrook, as Marketing Director, Merchant Inns
www.merchant-inns.com
"As a small business I was dubious about taking on a PR company, but boy did you prove me wrong. It has been one of the best investments we have made and your commitment, passion and hard work is very refreshing and has impressed us no end. We seem to constantly be in one publication or another and our business profile is rising rapidly thanks to you. We look forward to a long and fruitful relationship together." -Vincent Mckevitt, Founder, Tossed www.tosseduk.com

"I was very impressed to find that, as a consultant, you have such in-depth and first-hand knowledge of our industry which has helped us keep abreast of emerging trends.. from our milestone 40th and 50th anniversaries to launching new units and devising communications and promotions which really worked, I am delighted with the results you have delivered.." -Luigi Lavarini, as CEO, Spaghetti House Ltd www.spaghettihouse.co.uk
"Luisa's understanding of our brands and creative onward communication to the consumer was excellent - she is a natural communicator and devotee herself of good food...which of course adds that very extra but necessary sparkle to her PR campaigns..." -Michael Guthrie, as Joint Deputy Chairman, Queensborough Holdings plc


"I have worked with I-Mage Communications for the past six years where at Whitbread they handled the new concepts development restaurants. All were enhanced in awareness terms as a direct result of the work undertaken by Luisa and her team." -Stephen Evans, as Managing Director, BrightReasons Restaurants

"Just a note to thank you and your team for last night. I did not expect such a good turn out and I was very pleased with the evening at Vino Bar. Since we engaged you, we have received complete commitment and a service that exceeded our personal expectations.." -Philip Inzani, as Marketing Director, Ponti's Restaurants www.pontis.co.uk
"Over the years, I have been continually impressed with your media network. In addition to exceptional skills in public relations and management of major marketing projects, you have been key in developing our crisis management strategy as well as providing first class back-up in real crisis situations.." -Steve Wilson, as International Brand Development Director, IDV Ltd
y
y
"Public relations: my first love and secret weapon"
-Luisa Welch, Managing Director, I-Mage Communications